We are a team of highly qualified professionals with a combined experience in the business of our senior staff of more than 50 years.
Ovidiu Demetrescu
Managing Partner and Founder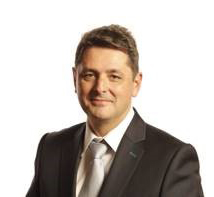 With an experience of over 18 years in the Insurance and Financial Services Industry, Ovidiu participated in several start-ups and directly managed two successful start-ups Segdwick Romania and London Brokers. He was a part of the start-up team of AIG Romania and provided support as one of the founding members of other companies in financial services and consulting. The last start up project involved is London Brokers where Ovidiu has combined his experience and expertise into bringing on the market the most professional insurance broking outfit.
His engineering experience (3+) in the early years of the career at Cernavoda Nuclear Power plant and the IMSAT general contractor have proved to be an asset in the future professional development of Ovidiu, laying the grounds for sound analytical and people skills required in the risk management and insurance industry. He has participated in numerous projects in various fields of Energy Industry (Oil & Gas, Power Generation and Transmission).
With the outstanding combination of engineering experience, risk management and insurance knowledge from both underwriting and a broking perspective, Ovidiu is one of the most desirable assets when contracting complex project risk management and insurance tasks for both Romanian and international operators.
Education:
Harvard Business School – Executive education course – May 2009
Colegiul National de Aparare - Introduction In National Security - 2008-2009
University of South Carolina, Columbia, SC, USA , 1994 - Master of Business Administration (MBA) with concentration in Finance and International Business
International Management Center (IMC), Budapest, Hungary - 1993 Certificate in Management (first year of MBA program)
Polytechnic Institute, Bucharest, Romania -1988, Master of Science, Electrical Engineering
Ovidiu is Lector at the Romanian Insurance Academy since 2003
Active speaker at numerous conferences and workshops in risk management and insurance.
Alice Nastase
Corporate insurance manager
Vasile Alecu
Senior Broker
Istvan Mihaly
Senior Broker
Loredana Ungureanu
Office Manager & Legal Counsel